repair of iPad8 Black Screen Fault
"Machine model" iPad8 (A2270)
[Fault Phenomenon] The customer described that the tablet iPad8 suddenly went black when it was in use. The customer thought it was out of power, so he found a charger to plug it in. When the charger was plugged in, there was a sound, but the screen just didn't light up.
IPad8 black screen maintenance figure 1
[Maintenance process] After receiving the customer's flat panel, the actual measurement is that there is a display without backlight, and the image is very dark. After disassembling the machine, it is normal to measure the two sets of power supply values of the backlight, and passPoint bitmapIt is found that the two sets of backlight on the pedestal are separated by two inductors.
IPad8 black screen maintenance figure 2
The measured voltage on the screen button is 4V, indicating that there is no boost. Analyze here, the two sets of voltages of the backlight on the seat are actually two inductors and two.diode; the one who lacks dialectical thinkingThe circuit composed of two parallel circuits, one of which has a problem, will also lead to insufficient boost, the backlight will not be bright, and the screen will not be yin and yang. When the boost inductor is removed, the two diodes will be replaced directly.
IPad8 black screen maintenance figure 3
[Maintenance result] Two diodes were replaced, and it was found that the backlight was on again. Then the machine was not boosted due to the diode problem, and the screen backlight was not bright. The fault was perfectly repaired, and the maintenance ended here.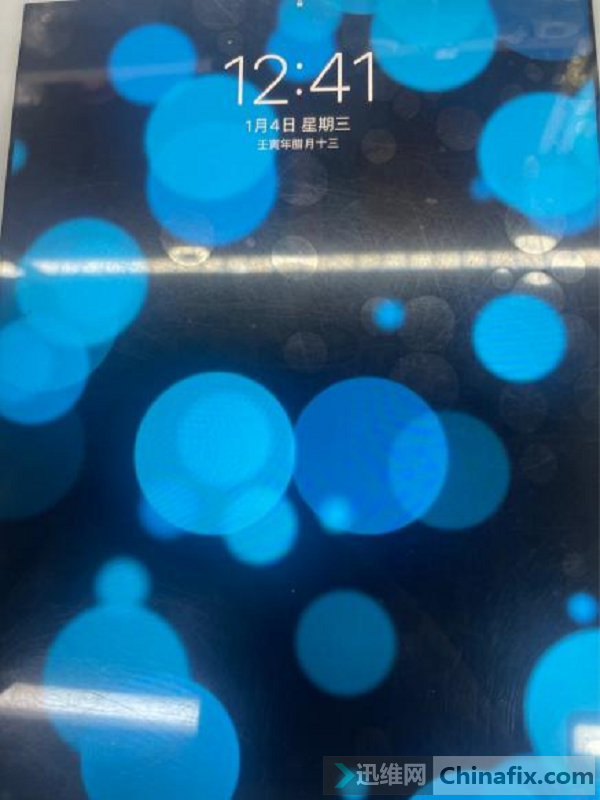 IPad8 black screen maintenance figure 4
This case was originally provided by the flagship store of Xunwei Quick Repair, and it is forbidden to reprint without authorization.